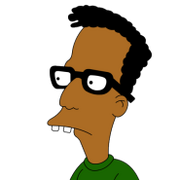 Zac twin is the Founder of Twinner, And Zac Twin Inc.
Twin has $100,00,00. He is the 3rd riched man in FanoTown
History Of Zac Twin, Inc
Edit
Zac Twin, Inc was founded in 2001 by James Twin and Zac Twin with the Name "Twin Ltd " 2 years later Zac Starred codding Twinner, without telling anyone, in 2004 James re-tired to England, then Twin Inc. became Zac Twin Inc. 2005 Twinner was release and Oggle bould it for $600,000,
Death Of Zac Twin Inc.
Edit
After Twinner was bould by Oggle, Zac gave Zac Twin Inc to Oggle
Ad blocker interference detected!
Wikia is a free-to-use site that makes money from advertising. We have a modified experience for viewers using ad blockers

Wikia is not accessible if you've made further modifications. Remove the custom ad blocker rule(s) and the page will load as expected.