Kim Yung-Un

Kim Yung-Un after stroke

HEAD OF:

Euray and its Goverment

IN OFFICE:

Since May 2012

FIRST MINSTER:

1999-2012

HEAD OF EMPIRE:

May 2012

SPOUSE:

Rin Yung-ill (m. 2004)

CHILDREN:

Jin Yung-Un & Rim Yung-So

POWER:

100% Of the North Eurayian Goverment
Kim Yung-Un,
Emperor Kim Yung-Un
,
King Kim Yung-Un
, is the current head of state of North Euray and a few other countries (see
Alan Al-Qua
for list of countries). He is the only leader of North Euray that's Japannaese.
Invasion of New Yack
Edit
When Kim Yung-Un Became Leader of New-la, a war broke out between New-Yack and North Euray (and its empire) because Queen Lizzard II said that New-la was part of her empire and not the North Euray Empire
Pictures of Kim Yung-Un
Edit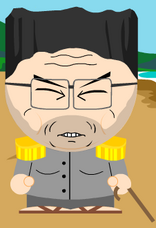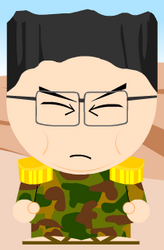 Ad blocker interference detected!
Wikia is a free-to-use site that makes money from advertising. We have a modified experience for viewers using ad blockers

Wikia is not accessible if you've made further modifications. Remove the custom ad blocker rule(s) and the page will load as expected.